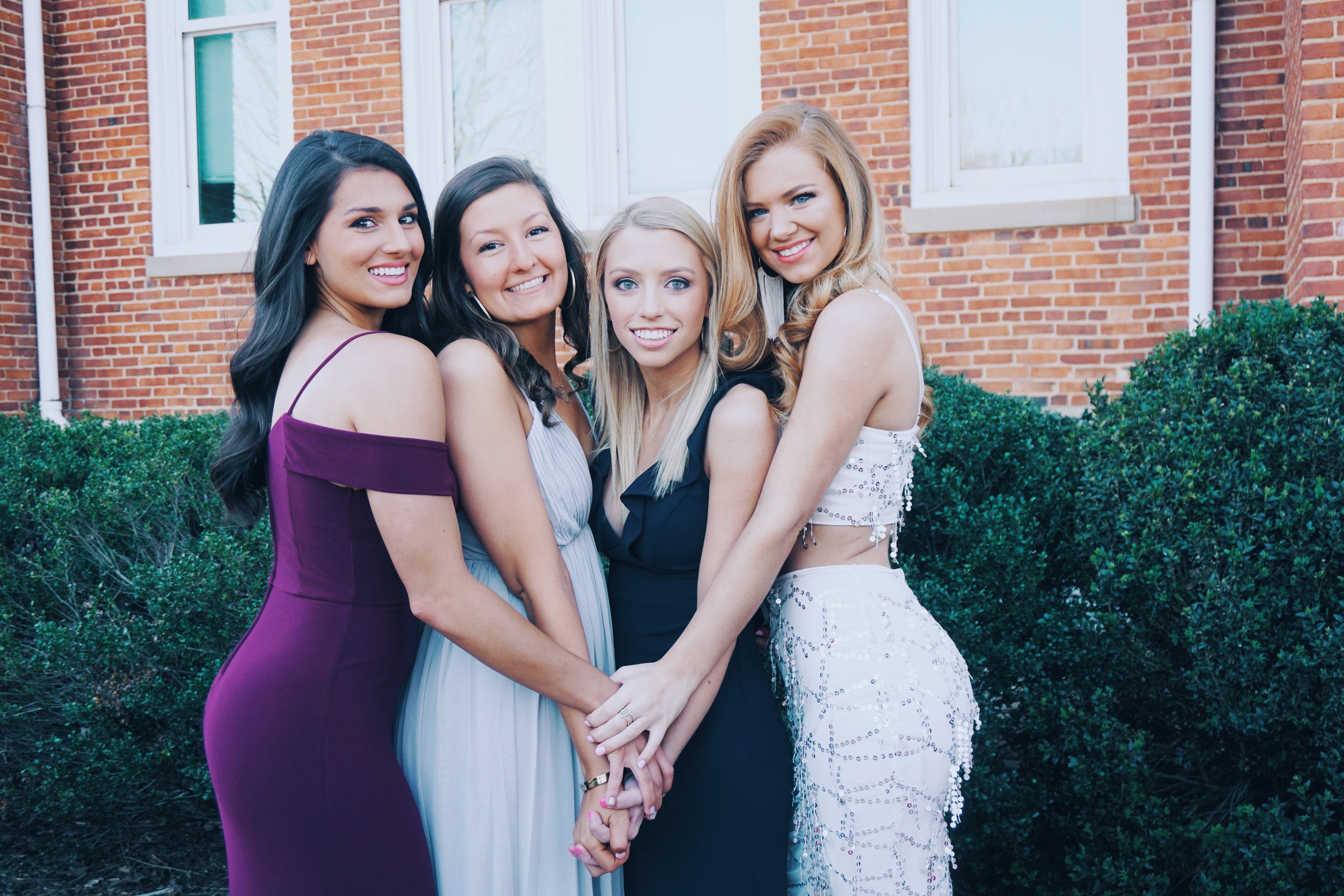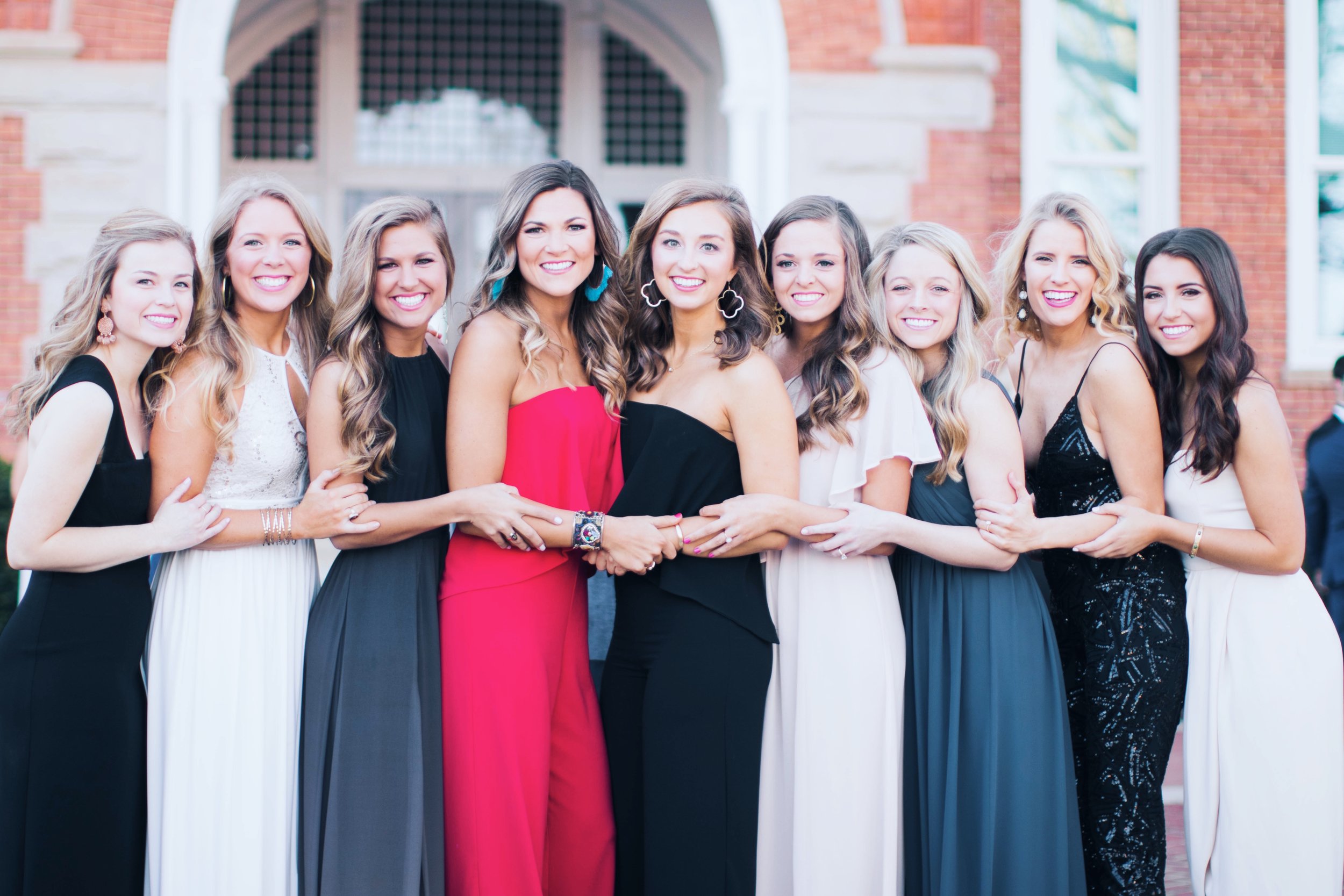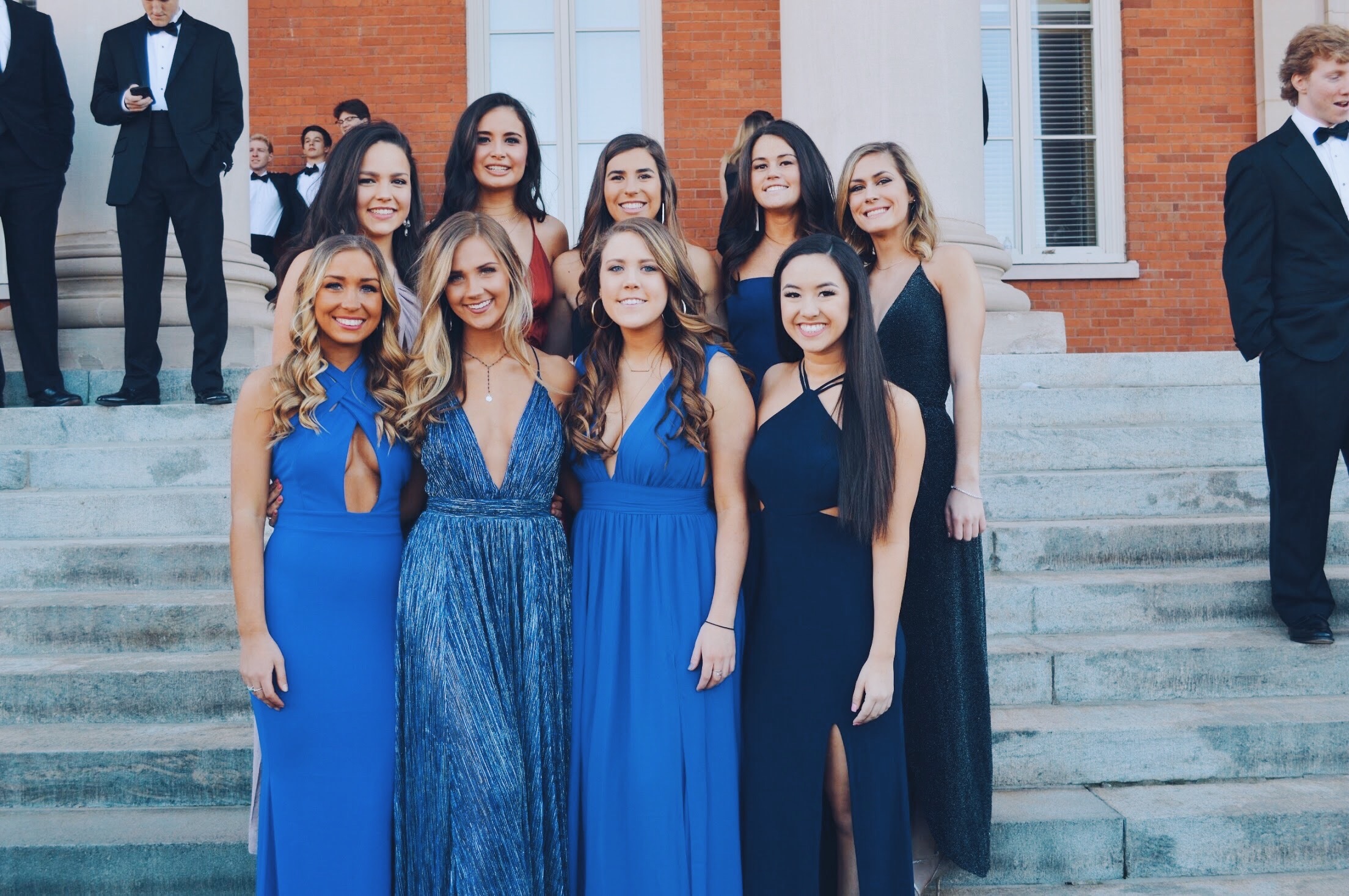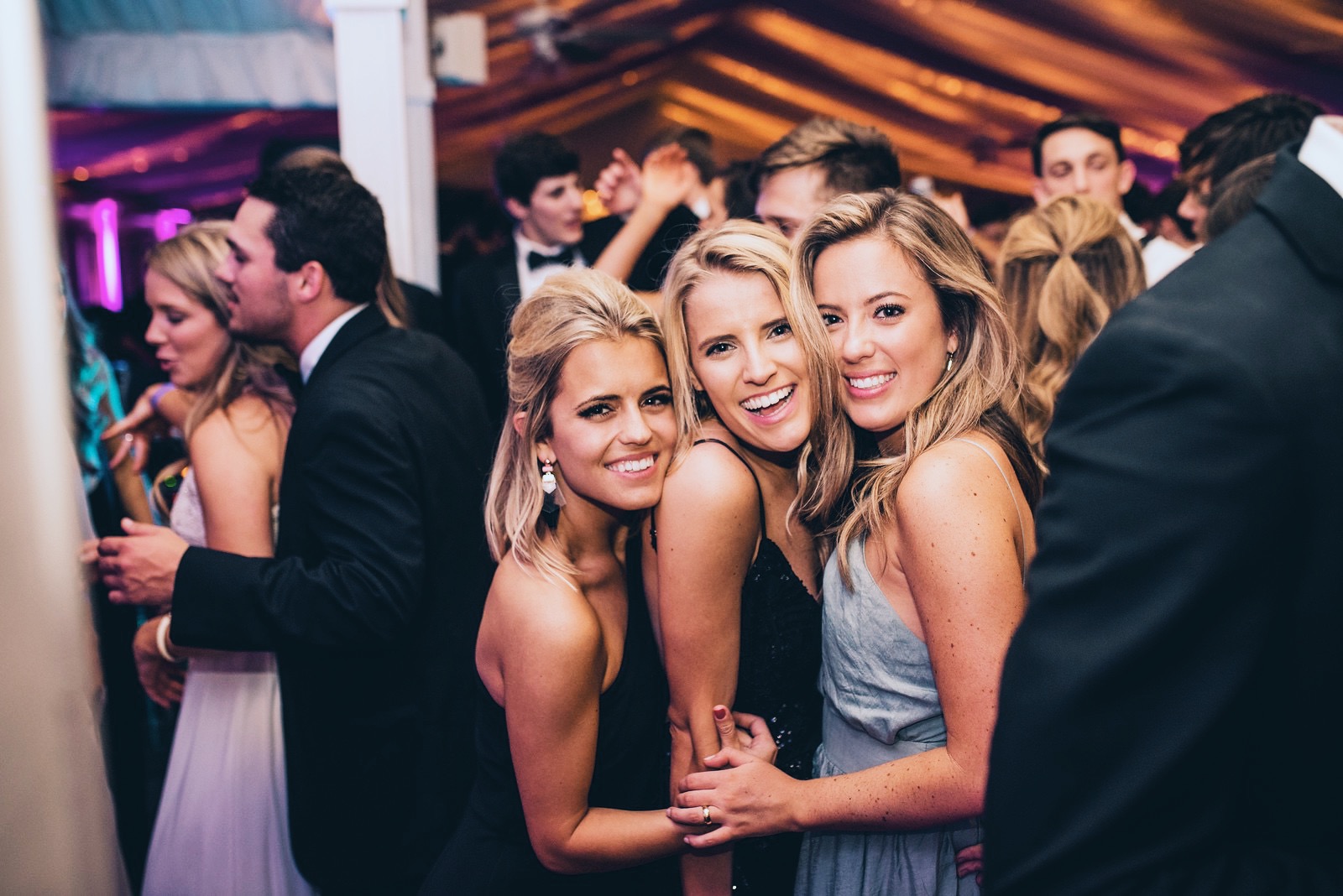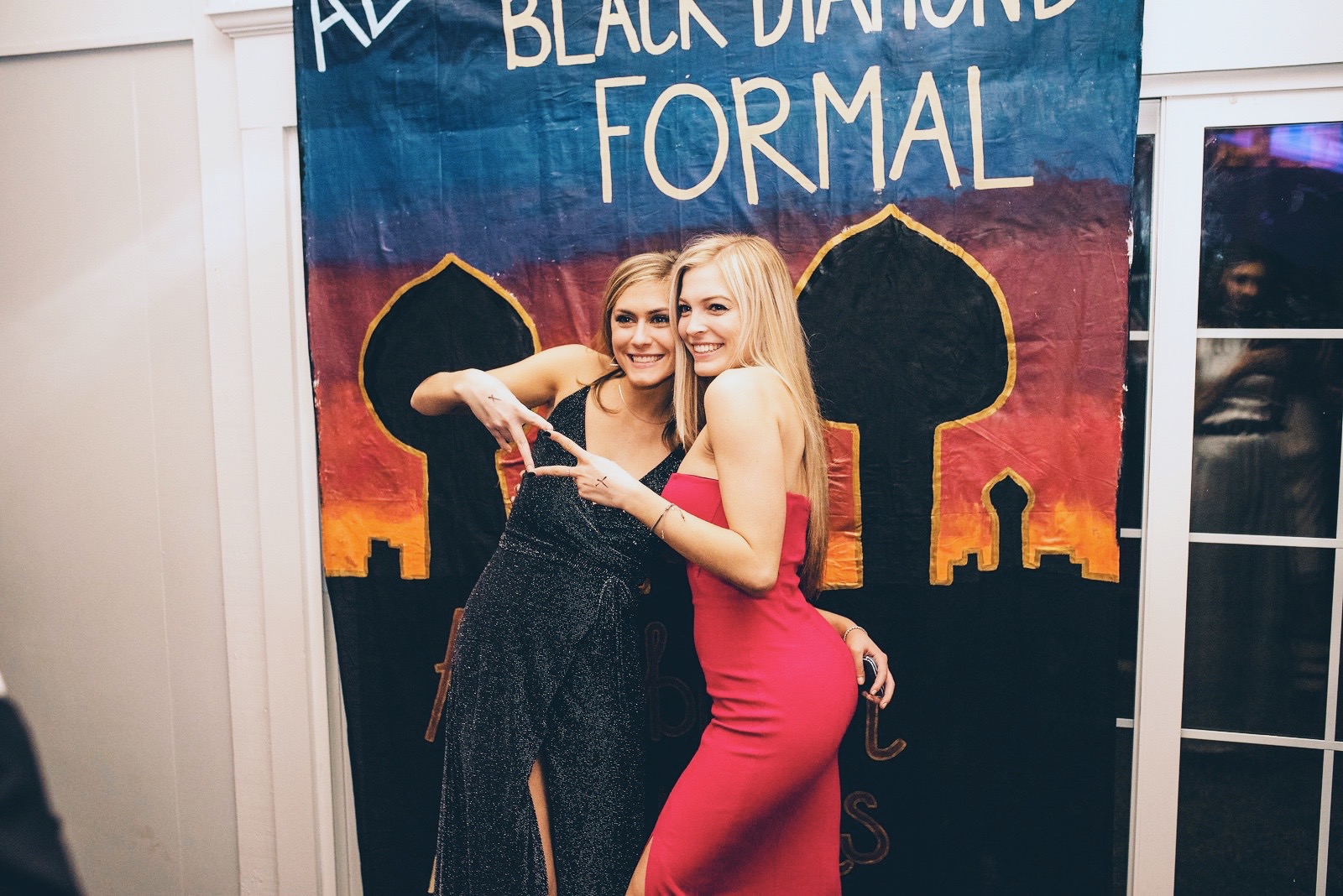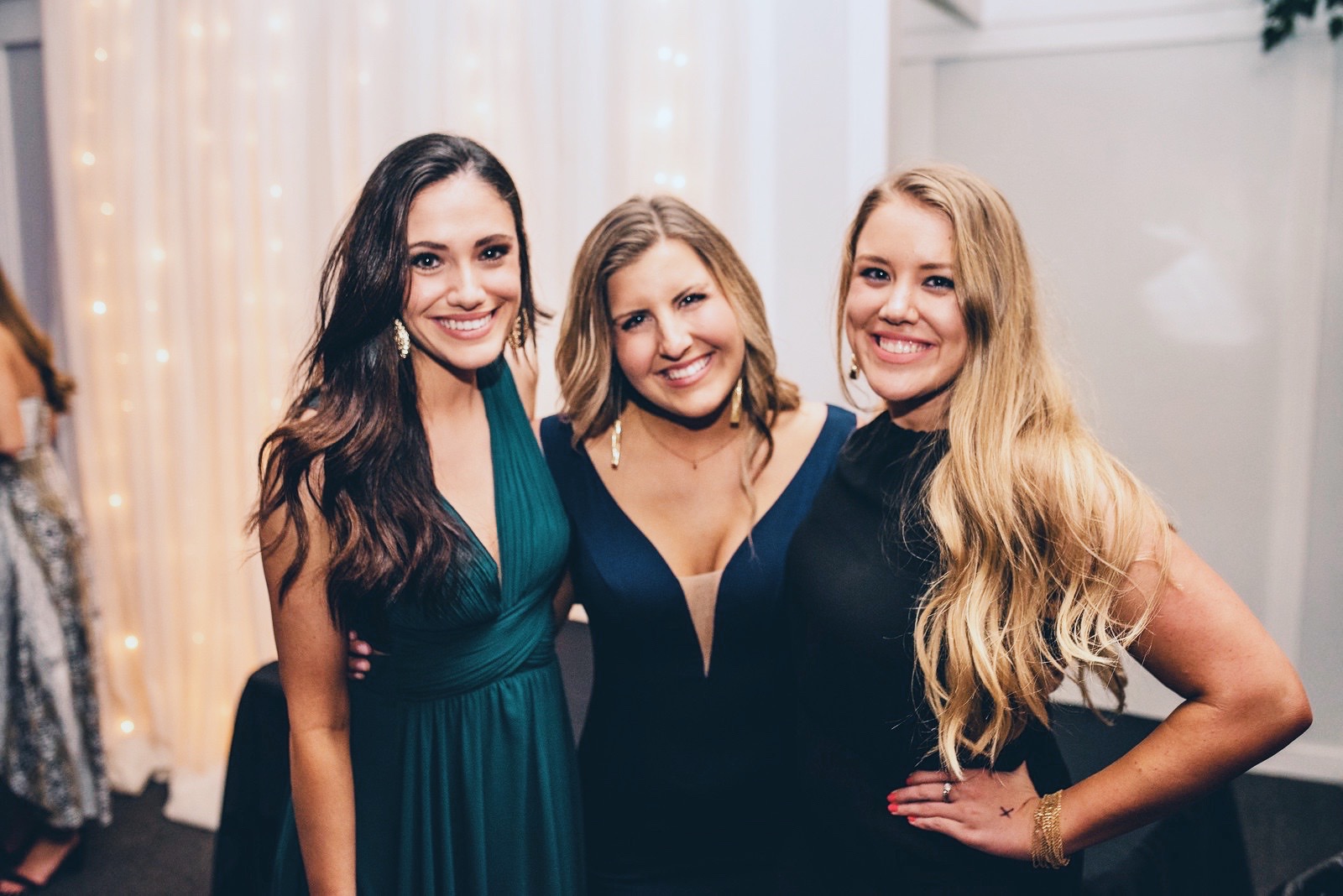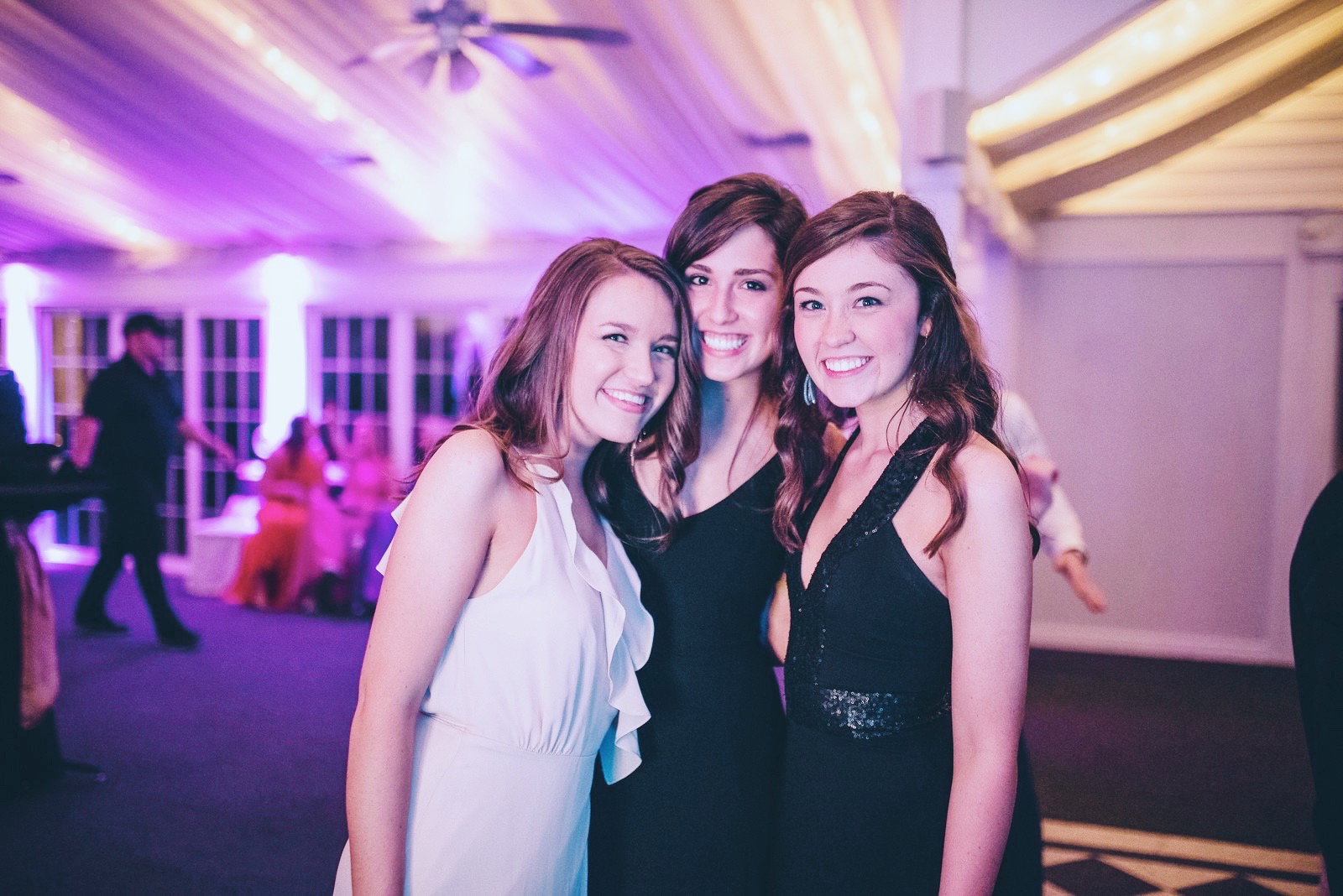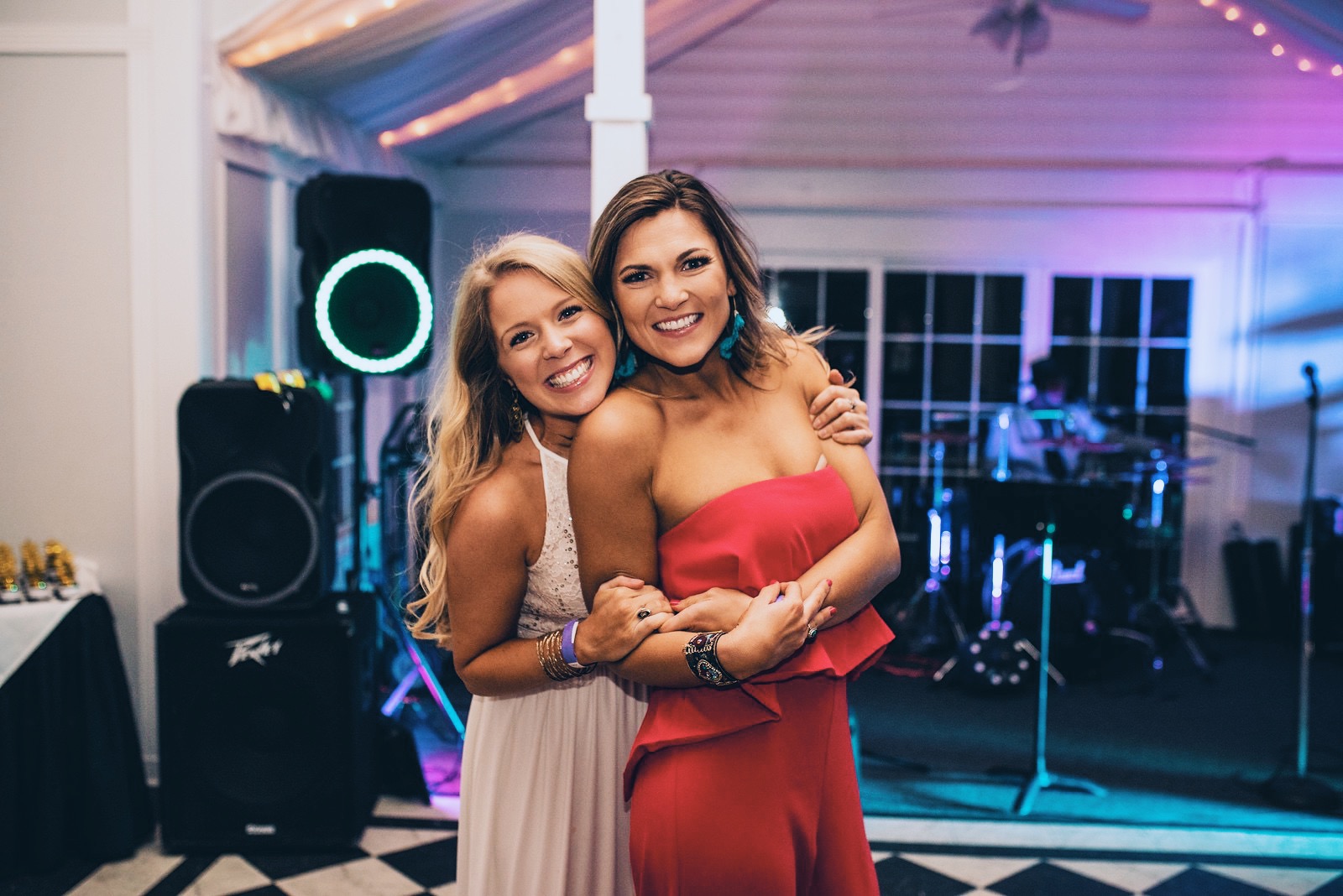 First of all, welcome to our blog! We are so excited to get to share more about our chapter with you. Follow along to see posts from our favorite events, sister spotlights, and everything else Zeta Nu!
This past Saturday, March 3rd, we had our Black Diamond Formal at Occasions at Wedgefield. It was such a great venue and really a special time with our sisters. It was also a special night because we had our chapter advisors and leadership consultant, Jessie, in attendance! We are so glad that they could share the night with us. Read below to hear about freshman Tatum Sass's first formal, senior Nikki Ward's last formal, and see what superlatives our sisters won!
"Going through recruitment this past fall, Alpha Delta Pi's sisterhood round distinctly stood out to me. I remember talking to girls and asking about their favorite event, with each girl unanimously saying 'Mallard Ball or $5 Prom is fun, but Formal is by far my favorite night of the year.' After experiencing my first formal last night, I would completely agree! Some girls, like me, buy their dresses months in advance (and need to alter them because a foot of fabric drags on the floor), while others are more laid back and find a dress two days before. But no matter when you find your dress or how much prepping (tanning, nails, hair, and makeup) you put in for the two-hour photoshoot, everyone ends up with the perfect, Instagram-worthy pictures. Seeing girls who used to be complete strangers posing together made me realize how close I've become with my pledge class in just eight short months. The minute I stepped off the bus when we got to Occasions, I headed straight for the infamous mac and cheese and meatballs (the freshmen arrived last so I was starving!). Then we gathered together as a chapter to hand out superlatives… shout out to everyone who voted me for "Most Likely to Cure Cancer," it was so sweet I almost cried. I danced the rest of the Arabian-themed night away, dropping it low with my sisters under the purple twinkling lights. Sure, it's fun to dress up in crazy themed outfits, but it's not every night that I get to feel like a princess surrounded by diamond royalty." -Tatum Sass
"Four years ago, I had no idea I was making the best decision of my college career. Joining Alpha Delta Pi is truly the gift that keeps on giving. As I sit to write this, I'm finding it difficult to put into words just how much this chapter means to me. Over the last four years, I have laughed, cried, celebrated victories, worked through failures, tried, messed up, and tried again—all while surrounded by the most amazing women on Clemson's campus. I feel so honored to be a part of this organization where best really is the standard in all that we do. Getting ready for my last formal was so bittersweet. I knew this one had to be the best one yet, and I was not disappointed. We started the night by taking pictures at Tillman. Usually people are spread out between Tillman and the Dikes and various places, but this year, almost everyone was at Tillman. I loved seeing people from each pledge class! I was able to take pictures with my best friends, our dates, and even got some pictures with my whole (ADPi) family!!! After pictures, all of the seniors gathered to spend time together before we departed for our last hoorah. We arrived at Occasions and made our way into the main building for the senior toast and superlatives. I honestly teared up when we toasted to the best four years, because that's exactly what it was: the BEST four years we could have imagined. I took a moment to just look around the room once all pledge classes had arrived and was humbled by how blessed I felt to be a member of something so much bigger than myself. And also with envy, wishing I could trade places with one of the freshmen (seriously, any takers????). I wish I could tell them how many memories they are making and to soak in every moment, but I think they understand. There's a deep sense of sisterhood and love for our sorority in the Zeta Nu chapter. It's hard to put into words for the outsiders, but it's so clear to see from the inside. Seniors, we truly saved the best for last. Here's to trying hard for the next however many years to make weddings just like formal!! How does everyone feel about handing out superlatives at receptions???" -Nikki Ward
Every year, our sisters from each pledge class nominate each other for different superlatives in the weeks leading up to formal. The winners for this year by Alpha Class (2015, 2016, 2017) are:
Most Pi or Die: Caroline Cavendish, Sallie McLeod, Lucy Graham
Most Likely To Fall On Stage While Receiving This: Aly Abbott, Elizabeth Ray, Pi Chi
Most Likely To Snapchat Their Food: Blaine Eads, Cassidy Lindler, Kendall Goedeke
Most Likely To Attend Every Clemson Sporting Event: Julie Nierstedt, Lytton Infinger, Lizzie Kennedy
Most Likely To Cure Cancer: Logan Martin, Bailey Allen, Tatum Sass
Most Likely To Marry a Frat God: Pi Chi, Lindy Maxey, Grace DeWulf
Most Likely To Wear Pajama Pants to Class: Emily Scircle, Kendall Alford, Nan Spacek
Most Likely to be Found in the Dungeon of Cooper Library: Pi Chi, Erin Rose, Mary Claire Zimmerman
Most Likely To Laugh at Their Own Joke: Carman Franklin, Emily Anne Godbold, Katherine Darden
Most Likely To Binge Watch a Netflix Show: Kelley Clinkenbeard, Kelly Cabaniss, Caroline Rogers
Most Likely To be a Millionaire: Pi Chi, Emory DeVolder, Lauren Anderson
Most Likely To be a Soccer Mom: Pi Chi, Aly Yeadon, Hannah Joye
Most Likely To be a Bridesmaid and Never the Bride: Caroline Welch, Lauren Mossburg, Arrington Schulz
Most Likely To Sleep through Recruitment: Xan Dubose, Mairin Noonan, Aya Peterson
Most Likely To Cheer up a Sister: Pi Chi, Callie Stewart, Audrey Kellan
Already counting down the days until formal next year! Make sure to keep up with us on Instagram, VSCO, and Facebook to see more of our sisterhood and to know when our next blog post is up!